Exploring The Harvest: Top 10 Best Farming Games on PC
Agricultural simulation games, or more simply, farming games, have become a popular niche in the gaming industry. Enabling players to manage their farms, these games deliver a sense of calm and achievement. For folks who enjoy character development, strategic planning, and a laid-back gaming environment, this genre is an ideal pick. In light of their increasing appeal, we bring you the top 10 best farming games available for PC.
1. Stardew Valley
Arguably the most popular game in the genre, Stardew Valley is a masterpiece in farming simulation. Developed by ConcernedApe, this game allows players to cultivate crops, raise livestock, and interact with the locals to develop relationships. There's also mining, combat, and exploration involved, making it a well-rounded game with plenty of activities to do.
2. Farming Simulator 19
Bringing a whole new level of realism to the genre is Farming Simulator 19. This game allows players to dive into the detailed world of a modern-day farmer with hundreds of acres to cultivate. With a variety of crops to grow and animals to tend, the game includes realistic machinery and facilities from actual brands for players to utilize.
3. Slime Rancher
For a slightly unconventional take on the genre, consider Slime Rancher. It casts you as a farmer of adorable, gelatinous creatures on an alien world. Exploring themes of biodiversity while delivering engaging farming gameplay, the game is both a visual delight and an interesting gaming experience.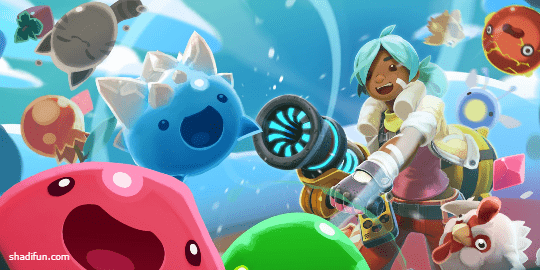 4. My Time at Portia
Another well-executed game in this genre is My Time at Portia. The game combines farming elements with an RPG (Role-Playing Game) approach, creating a unique and immersive gaming experience. Alongside farm management, players also get to mine for resources, decorate the home, and engage with the local community.
5. Harvest Moon: Light of Hope
Part of a long-standing franchise, Harvest Moon: Light of Hope stays true to the classic formula. This game has charming storylines and vibrant graphics and provides plenty of tasks beyond farming, like animal rearing, fishing, and mining. The social aspect of interacting with characters in the village is also key to the cutesy, relaxed gameplay.
6. Farmer's Dynasty
Farmer's Dynasty is a game that combines farming simulations and life simulations, creating a unique gaming experience. Reviving a farm, building relationships with neighbors, and starting a family are some of the highlights of this farming game. The realistic graphics and engaging gameplay ensure players do not miss out on the charm of country life.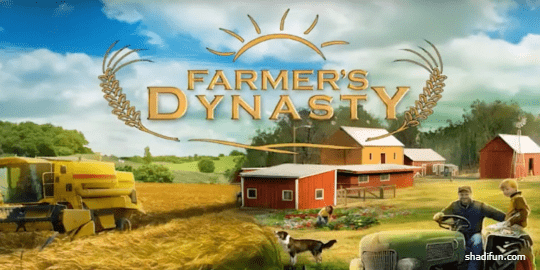 7. Pure Farming 2018
Enjoy the satisfaction of driving state-of-the-art machines while sowing and harvesting an array of crops in Pure Farming 2018. This realistic farming simulation, where you can travel across Europe, America, Asia, and more, offers an impressively detailed farming experience and allows the players to manage a global farming empire.
8. Farm Together
Farm Together is a multiplayer farming game that is a joy to play with friends. The unique aspect is that the crops grow even when you're not playing, giving a continuous progression feel to it. The game has a cutesy art style and a lot of customization options, which makes it popular among casual gamers.
9. Garden Paws
Combining farming with a relaxing animal simulation, Garden Paws stands out in the genre. In this visually alluring game, you play as an adorable creature inhabiting an island. The gameplay includes farming, exploring, mining, fishing, and managing your shop, along with animal care, making it an engaging and diverse experience.
10. Ranch Simulator
Ranch Simulator is an in-depth, sandbox-style farming and hunting game that lets you rebuild your farm from scratch. Complete with realistic hunting mechanics and challenging weather conditions; this game allows players to strategize and work hard to make their farming venture successful.
Whether you are a seasoned virtual farmer or a newcomer, the farming games genre offers something for everyone, from relaxing crop-growing to more intensive farming management. Grab one or more from this curated list and lose yourself in the world of agricultural gaming.