The Ultimate Guide to the Best FPS Gaming Mice in 2023
For First-Person Shooter (FPS) enthusiasts, having the right mouse can make all the difference when it comes to dominating the battlefield. As gaming technology continues to evolve, gamers are becoming more discerning about the equipment they use. With 2023 just around the corner, we have researched the latest and greatest FPS gaming mice available on the market today. In this comprehensive guide, we will rank the best FPS gaming mice in 2023, providing a detailed description of each product to help you make an informed decision. So, let's dive into the world of high-performance gaming mice and discover the perfect companion for your FPS gaming adventures.
1. Logitech G Pro X Superlight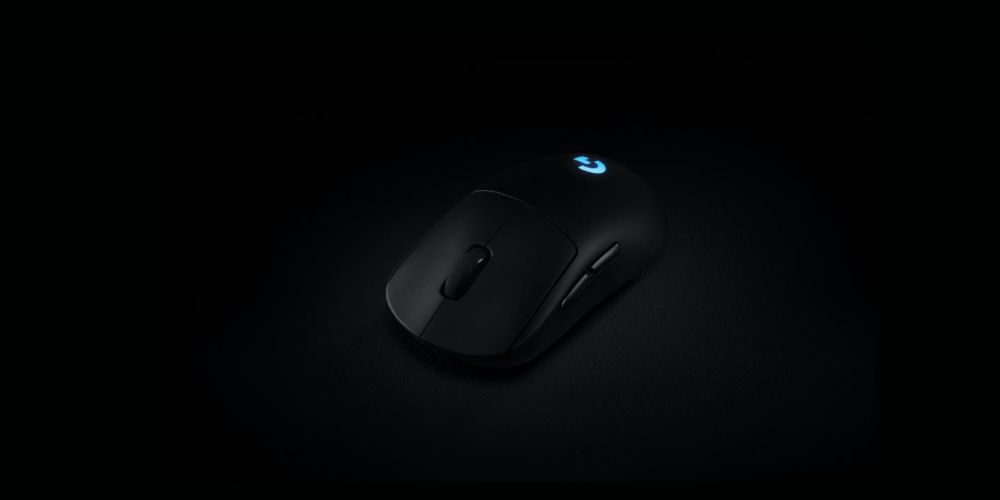 Starting off our list is the Logitech G Pro X Superlight. This gaming mouse boasts a mere 63 grams of weight, offering a nearly frictionless gliding experience that translates into lightning-fast reflexes in-game. The HERO 25K sensor ensures excellent accuracy and responsiveness, while the 5 programmable buttons provide customization options to cater to your unique gaming style. Battery life is also exceptional, with up to 70 hours of continuous use on a single charge. For those seeking the ultimate lightweight gaming mouse with impressive performance, the Logitech G Pro X Superlight is a top choice for 2023.
2. Razer Viper Ultimate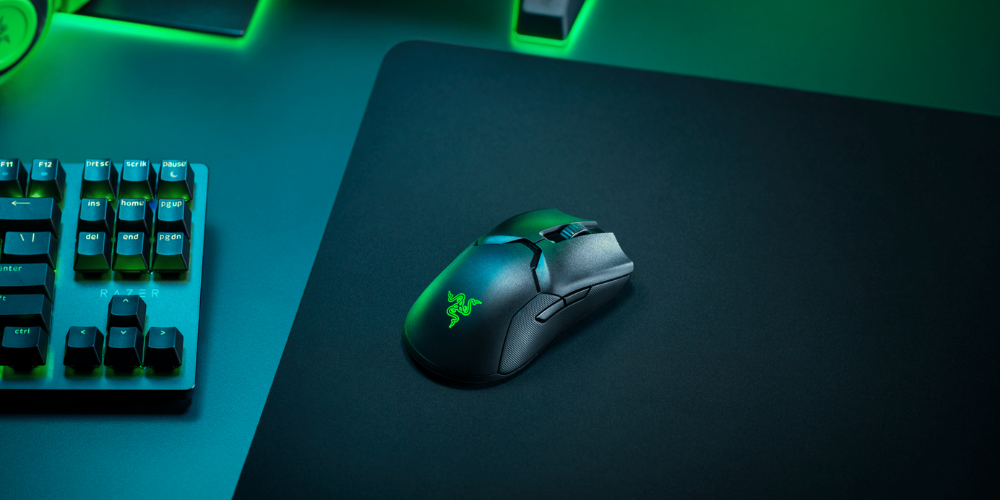 The Razer Viper Ultimate is a wireless gaming mouse that delivers exceptional performance with minimal input lag. The Razer Focus+ Optical Sensor offers a DPI range of 100 to 20,000, allowing for precise aiming and swift movements. It's ambidextrous design and customizable buttons make it suitable for both left and right-handed gamers. The Razer Viper Ultimate also comes with Razer's Speedflex cable and charging dock for a seamless charging experience. This gaming mouse is a popular choice among eSports professionals and casual gamers alike for its remarkable performance, comfort, and adaptability.
3. Corsair Dark Core RGB Pro SE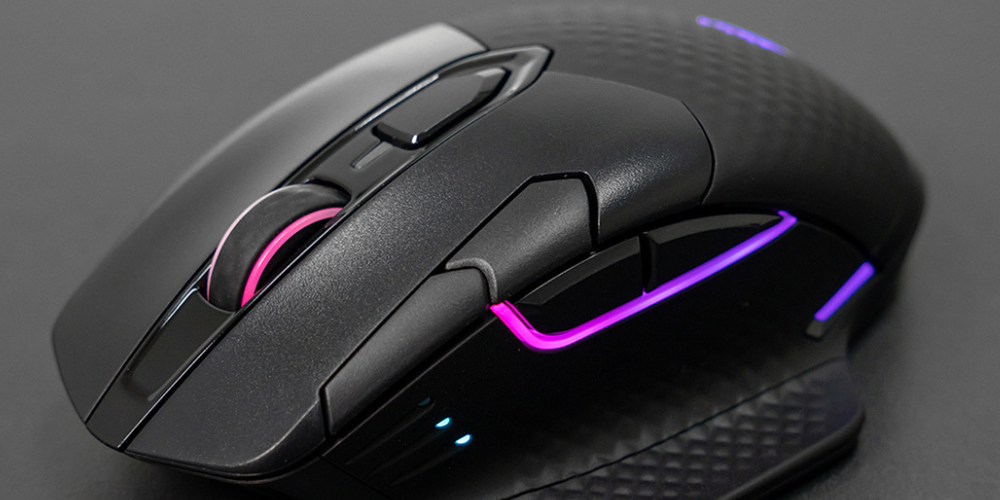 The Corsair Dark Core RGB Pro SE combines aesthetics and performance with its customizable RGB lighting and powerful features. This wireless gaming mouse is equipped with Corsair's Slipstream wireless technology for a reliable, low-latency connection. It also boasts a custom PixArt PAW3392 optical sensor with a DPI range of up to 18,000 for accurate tracking and unparalleled precision. The interchangeable side grips allow for multiple grip styles, ensuring comfort during extended gaming sessions. The Corsair Dark Core RGB Pro SE is an excellent choice for gamers who want both style and substance in their FPS gaming mouse.
4. SteelSeries Rival 600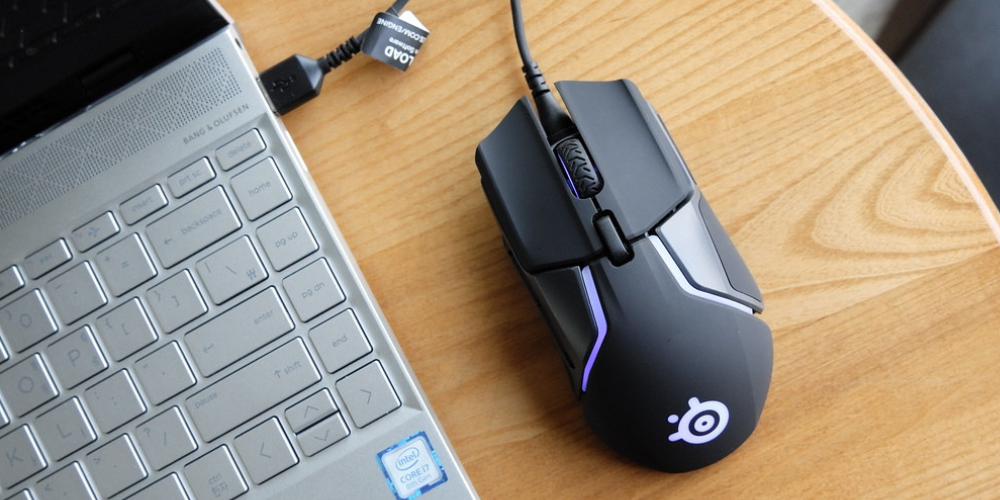 The SteelSeries Rival 600 is a highly customizable gaming mouse that caters to the needs of serious FPS players. It features a TrueMove3+ dual-sensor system that provides accurate tracking and adjustable lift-off distance, allowing for greater control over your in-game movements. The Rival 600 also has a unique weight system, enabling you to adjust the overall weight and balance of the mouse to suit your preferences. With its comfortable ergonomic design and customizable RGB lighting, the SteelSeries Rival 600 is a solid option for gamers who want a high-performing FPS gaming mouse with personalization options.
5. Zowie EC2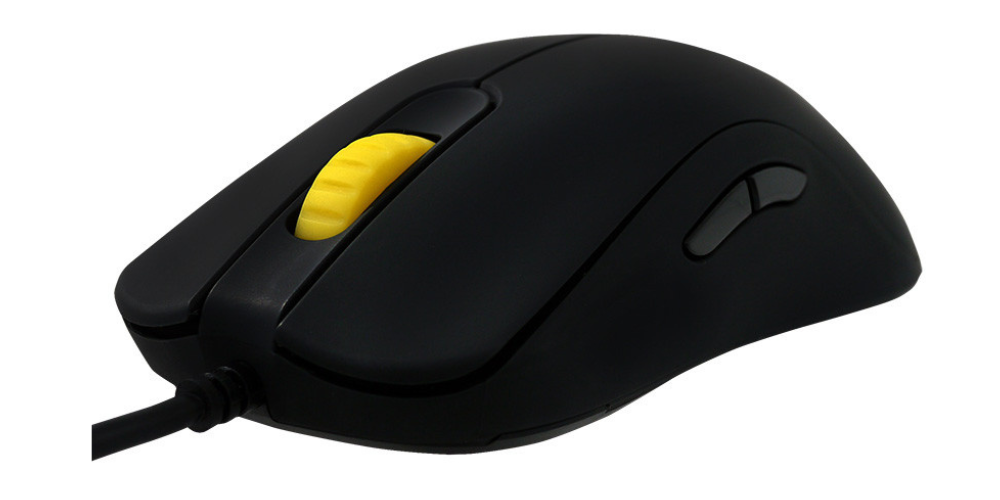 Designed with eSports in mind, the Zowie EC2 is a no-frills gaming mouse that delivers exceptional performance without any unnecessary bells and whistles. Its ergonomic design is tailored for right-handed users, providing maximum comfort and support during long gaming sessions. The 3360 optical sensor ensures precise tracking, while the DPI adjustment button allows you to quickly switch between four preset DPI settings to adapt to different game scenarios. The Zowie EC2's straightforward design and excellent performance make it a reliable choice for competitive FPS players who value simplicity and functionality above all else.
Conclusion: The Top FPS Gaming Mouse of 2023
While all of the gaming mice mentioned in this list offer outstanding performance and features for FPS gaming, the clear winner in 2023 is the Logitech G Pro X Superlight. Its ultra-lightweight design, top-tier sensor, and incredible battery life make it an essential tool for serious FPS gamers who want to stay ahead of the competition. With its unbeatable combination of performance, comfort, and customization options, the Logitech G Pro X Superlight will be the undisputed king of FPS gaming mice in 2023.
So, gear up and prepare for an unparalleled gaming experience with the best FPS gaming mouse that 2023 has to offer. Your opponents won't stand a chance!