GeoGuessr invites players into an audacious virtual journey, intertwining geographic fundamentals with sheer enthusiasm. This game takes you from the deserted landscapes of Australia to the rhythmically lively avenues of New York City, encapsulating the essence of an exhilarating global expedition.
GeoGuessr encourages players to use deductive problem-solving skills. Clues to decipher your location are scattered everywhere - from nature and flags to internet top domains, you ought to observe and connect the dots. This blend of knowledge-based learning and quick-thinking gameplay is both entertaining and educational.
Longing to measure your skills against others? Yearn no more. GeoGuessr provides various modes that pit players against each other. From one-on-one duels at your skill level to a full-blown Battle Royale style competition, it's a different level of thrill altogether. Climbing up the leaderboard can become an obsession here, offering a satisfyingly competitive element to the game.
GeoGuessr also curates a platform to host player parties, a unique feature that accentuates the element of group play. A game with friends is where fun meets trepidation, and this game couldn't have captured it better. The competition amongst friends is an exciting gaming edge that always keeps you on your toes.
The game also features personalization aspects that allow players to express their individuality. A wide range of options, from outfits and accessories to faces, allows players to create a virtual persona as unique as themselves. This enhances the immersive gameplay, making each player's experience distinct and personable.
One of the highlights is its cross-platform feature, allowing interaction between players on various platforms - whether you're a mobile gamer or prefer surfing the website, GeoGuessr balances the competition without favoring any specific platform.
In a nutshell, GeoGuessr combines the thrill of exploration and competition into an entertaining and educational package. It crosses the geographical boundaries, literally and figuratively, to provide a unique gaming experience.
Screenshots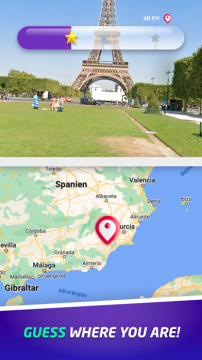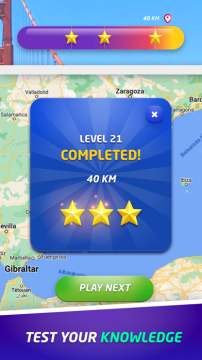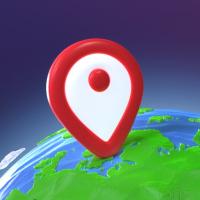 Rating:

4.49469

Compatibility:

Requires iOS 15.0 or later

Languages:

EN

Size:

141.34MB

Version:

1.2.1

Autor:

GeoGuessr AB

Content rating:

Rated 4+

Voted:

21175