Among the pantheon of spooky games, Poppy Playtime stands out with its unique mix of puzzle-solving, exploration, and survival. The game, crafted by MOB games, catapults players into the eerie halls of an abandoned toy factory riddled with chilling mysteries waiting to be unraveled. Its engrossing gameplay, dynamic graphics, easy controls, and unexpected twists make it a thrilling gaming experience. Here, we delve into each aspect of Poppy Playtime – exploring its strengths and highlighting some areas that could use improvement.
A Deeper Dive into Poppy Playtime
In terms of Gameplay, Poppy Playtime weaves an intricate web of horror and suspense. Playing as an ex-employee reentering the abandoned factory, players must solve intricate puzzles and evade a monstrous toy, Huggy Wuggy. With its compelling narrative and escalating tension, the game provides a genuinely terrifying experience. However, the lack of frequent save points and sudden difficulty spikes in puzzle-solving can be frustrating for some players.
Poppy Playtime's Graphics stand out with their cartoon-like charm effortlessly blended with a chilling aura. Despite the brightly colored environment, the game maintains a sinister ambiance that gradually builds up a sense of dread. Yet, the visuals, though stylized, might not appeal to everyone, especially those seeking photorealistic graphics.
Its Controls are swift and intuitive, optimized for navigating through the factory, solving puzzles, and evading Huggy Wuggy. Even though generally responsive, fleeing from Huggy Wuggy might feel a bit challenging, given the intense chase sequences.
Although Poppy Playtime's Replayability might seem limited due to its linear narrative, the nuanced puzzle-solving and the anticipation of witnessing different possible reactions from Huggy Wuggy guarantee a certain level of replayability.
Conclusion
Poppy Playtime has successfully carved a niche for itself in the horror genre, praised by players and critics alike for its subversive gameplay, engaging narrative, and aesthetic appeal. While some gamers express frustration over its infrequent save points, sudden difficulty spikes, and the particular stylized graphics, the game – with its seamless blend of horror and puzzle-solving – offers a memorable experience.
Screenshots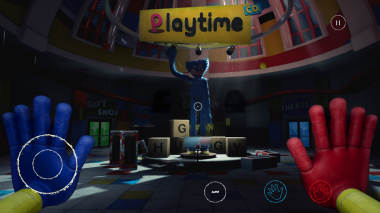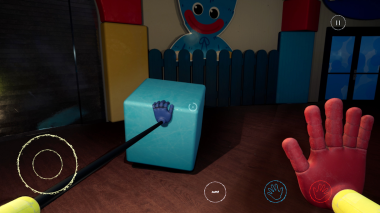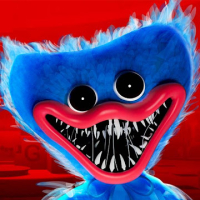 Rating:

4.4

Size:

615M

Version:

1.0.6

Content rating:

TeenViolence, BloodLearn more

Voted:

14987